What can you do with the stuff you don't need anymore?  Do some good! Your unwanted items can help others get a step up, restore dignity, and make true difference in someone's lives. Here are our favourite places to find a new home for your gently used things:
Clothing
Oasis Clothing Bank will accept clothing, shoes, and linens at Oasis boxes around the city. Donated items are either given to participants in Oasis's addiction recovery program or sold to help fund recovery services.
clothingbank.ca – 416-751-0553 – Visit their site to find drop-off boxes
Baby & Kid's Gear
Jessie's, the June Callwood Center for Young Women, will take car seats less than five years old, foldable strollers, high chairs, maternity clothes, gently used toys, and clothing for kids up to age 10.
jessiescentre.org – 416-365-1888 – Call before drop off: 205 Parliament Street
Electronics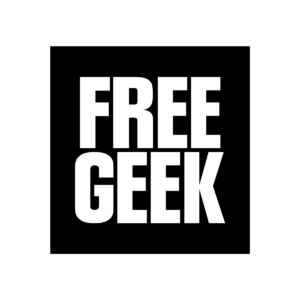 Free Geek will take almost everything electronic for reuse, refurbishing, or recycling. This includes: computers, phones, cords, cables, copiers, speakers, lcd/plasma tv's, dvd players – you name it, they'll take it.
www.freegeektoronto.org – 416-572-3737
Drop off: 180 Sudbury Street – call ahead to plan your donation drop-off.
Household Items

Diabetes Canada is looking for clothing, footwear, blankets, pillows, sleeping bags, toys, books, sports equipment, small household items, cellphones, and computers. The donated articles are sold to Value Village, and the proceeds support diabetes research, education, and services.
declutter.diabetes.ca – 1-800-505-5525 – Call for free home pick up!
Appliances & Fixtures
Habitat for Humanity will take Windows, doors, large working appliances, household fixtures and finishes such as cabinetry, lighting, sinks, toilets, windows and doors. They will provide a tax receipt for donations over $150 and will pick up for free for larger, multi-item donations.
ReStore Studio District:
3 Carlaw Ave.
Toronto, ON.  M4M 2R6
416-755-7353 x303
ReStore East York
155 Bermondsey Rd.
Toronto, ON. M4A 1X9
416-755-7353 x248
Junk
For the items that can't be donated, 1-800 Got Junk is the most reliable game in town. They are full service, provide up-front pricing and practice responsible disposal.
1800gotjunk.com – 1-800-468-5865
Furniture

Furniture Bank will take most types of furniture, small appliances, televisions with screens 37 inches or less, bed frames, and unstained mattresses. While items must be in decent condition, Furniture Bank does steam clean them. The organization's pickup and delivery service is a social-purpose enterprise that employs people with limited job opportunities and helps fund the group's services. The pickup fee varies, usually starting at about $70.
furniturebank.org – 416-934-1229
Drop off (call ahead if more than 10 items) at 25 Connell Court Unit #1 in Etobicoke, Monday to Friday 9am-12pm. Or arrange a pickup through their website.
Red Door Family Shelters

For over 35 years, Red Door Shelters have provided emergency housing and support for thousands of families, women and children in need. They are a forerunner in offering resources for families facing challenges in homelessness, domestic violence, housing needs for refugees, and any other immediate needs, and over the years have grown to be the largest family shelter system in Toronto. While they are currently limited in the type of donations they can accept, they are always in need of something. Please visit their website to see how you can help!
https://www.reddoorshelter.ca/ways-to-give
Salvation Army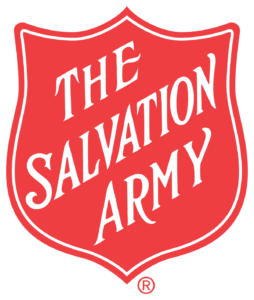 Salvation Army Thrift Stores will accept donations of most household items, clothing, working electronics, gently used toys, and antiques at any of their locations. Visit their website to see how you can help and what their current needs are.
https://thriftstore.ca/donate/
Value Village

Value Village is a not for profit organization that pays out to other not for profit organizations every time you donate goods to them. They are always accepting donations of clothing, housewares, electronics, toys, bedding, and more at their donation centers. Check their website to find a donation location.